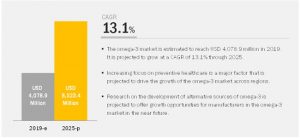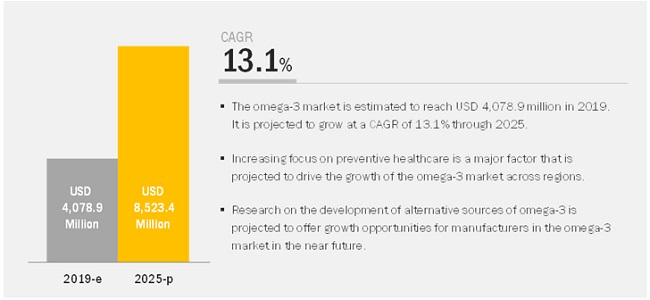 The omega-3 market is projected to grow at a CAGR of 13.1% to reach USD 8.52 billion by 2025 from 4.07 billion in 2019. Increasing consumer awareness about the health benefits of omega-3 has significantly contributed to the growth of the omega-3 market.
Omega-3 is a polyunsaturated fatty acid that cannot be synthesized in the human body. Hence, consumers are required to consume omega-3 from plant and animal sources. Recent launches and research on infant and mother nutrition products for infant brain development have encouraged the evolutionary use of DHA in these products, which has significantly contributed to market growth.
However, we might need to wonder if omega 3 PUFAs are actually active against CardioVascular Diseases (CVD). The answer to that question is simple: NO! You can find more info on this, here.